MUSIC | FILM | TELEVISION
FOR THE ENTERTAINMENT INDUSTRY
| | |
| --- | --- |
| Posted on March 27, 2015 at 6:25 AM | |
'PRB Media' are proud to bring Only Fools and Horses star Boycie to Dreamland in Margate.
We are thrilled to be working alongside the team at Dreamland.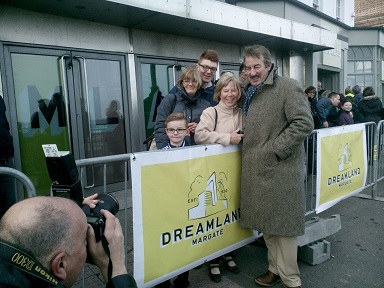 THE WAIT IS ALMOST OVER… DREAMLAND TO ANNOUNCE OPENING DATE AND TICKETS TO GO ON SALE 
Vintage-style amusement park to announce opening date, times, price, as tickets become available on Friday, 27 March 2015
• Dreamland Margate will officially announce the opening date of the UK's original pleasure park on Friday 27 March 2015 
• Margate residents will be the first to have the chance to buy tickets, from 8am – 5pm at Dreamland HQ, 50 Marine Terrace CT9 1XJ 
• Tickets will go on sale to the general public, at 10am when the online ticket office launches at www.dreamland.co.uk/buytickets 
• Imagery, information and news on everything you can expect to find at re-imagined Dreamland will be available 
• The first 500 locals to arrive will receive a souvenir piece of the original Scenic Railway, a one-of a kind memento of the historic ride, no purchase necessary 
• The Dreamland team will be on hand to answer all questions, as well as a special appearance from Only Fools and Horses star Boycie (John Challis), brought to you by PRB Media - www.prbmedia.co.uk
Tickets will go on sale from 8am at 50 Marine Terrace to Margate residents, followed by a general public launch online at 10am. The first 500 people in the queue for tickets when doors open will receive a piece of the grade II* listed Scenic Railway, the jewel in Dreamland's beachfront crown as the UK's oldest rollercoaster. The Dreamland team have spent countless hours recreating the stunning Grade II* listed timber Scenic Railway, which will be just like new when it reopens in the summer.
When the opening is officially announced visitors will enjoy spectacles from a sand sculpture crafted on the beach in front of the Dreamland site, to a special plane flyover and a roller-skate chandelier in the atrium of Dreamland HQ. Everyone's favourite shifty car salesman, Only Fools and Horses' Boycie (John Challis) will also be on hand to make everyone feel like they're on their own jolly boys' outing.
The opening of the re-imagined park is made possible by a multi-million pound investment from local benefactors. Thanet District Council, the Heritage Lottery Fund and the Department for Culture Media and Sport's Sea Change Programme have worked together to finally bring Dreamland back to Margate's coast line, and boost the local economy for years to come.
Dreamland Margate
The re-imagined Dreamland wil be a world class UK visitor attraction, providing entertainment for everyone through truly re-inventing the famous seaside amusement park experience.
Working in partnership with Sands Heritage Limited and Thanet District Council award winning multi-disciplinary designers HemingwayDesign led by Wayne Hemingway MBE, Gerardine Hemingway MBE and Jack Hemingway have been appointed to deliver the look, feel, smell, taste and sound of a re-imagined Dreamland.
The new Dreamland will be a unique vintage-style amusement park with rides, classic side shows, eateries and evocative spaces set within a landscape capable of hosting national festivals, major events and visiting attractions.
The Dreamland project plays a significant role in community engagement, education, training, sustainable employment and boosting the local economy. It is also a major component in the continued regeneration of Margate, spearheaded by Turner Contemporary in 2011.
The Dreamland site is owned by Thanet District Council. The council, working with The Dreamland Trust has secured a funding package of £18 million, which includes external funding from the Heritage Lottery Fund and the Sea Change grant, to deliver the first phase of the project.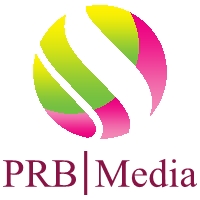 For further information please contact
Categories: PRB Media, Celebrity Booker, TV
/