Shopping Cart
Your Cart is Empty
There was an error with PayPal
Click here to try again
Thank you for your business!
You should be receiving an order confirmation from Paypal shortly.
Exit Shopping Cart
MUSIC | FILM | TELEVISION
FOR THE ENTERTAINMENT INDUSTRY
| | |
| --- | --- |
| Posted on January 16, 2018 at 9:15 AM | |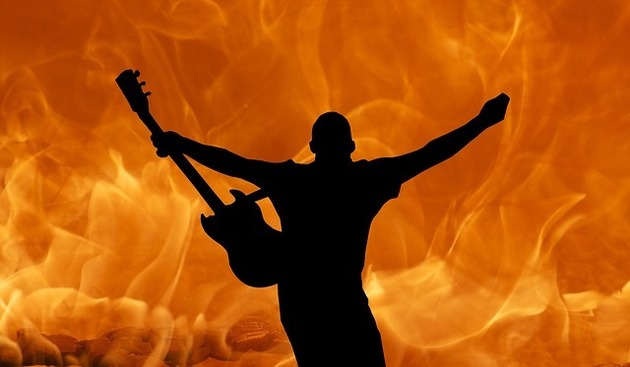 With the rise of the blockchain / cryptocurrency world, we are seeing many changes in the entertainment industry, I thought to share my thoughts as a seasoned professional working from major label, music festivals, entertainment management, and beyond - My take on the blockchain & crypto world is from the perspective of how I see the entertainment industry moving forward working with the blockchain and talent across; Film, TV & Music, and how this can provide NEW and exciting income streams for major labels to the new unsigned artist (who is hoping for a golden career).
I will start with what I have seen for many years in the entertainment space. With the fall of income streams across many disciplines, from singles, albums and with the rise of digital and streaming services, it has been difficult for artists to make a steady living, and I mean INDEPENDENT artists who struggle daily trying to earn a living from the entertainment industry, looking for the golden break. The live scene has never been better over the last 20 years, but again it is proving to be really hard for new and unsigned acts to really make their mark, parts of which I can understand, with music promoters under constant pressure to deliver the commercial acts to bring in the audience through the gates each year, and turn a profit. Yes NEW acts do get slots at festivals and grasp the opportunity when the time arrives, but very far and few, if they do get on a tour for example this could be a buy on (paying a fee to support the headline act), in other words, the support acts can NOT profit from the headliner so you have to pay to play, how many times has that been said...!!
The entertainment industry has many income streams across varies disciplines, digital, streaming, publishing, SYNC (for Film, TV & the Gaming industry), albums, live and merchandise, the last two have a big significance with acts, being able to control their merchandise and to a certain degree controlling LIVE (supply and demand) within some cases exceptional fees (working with the live agent). Looking at the collection agencies a lot of royalties do go missing for the acts, which becomes a problem over time, this can be down to many factors, bad management, label, publisher not tracking the income and with an archaic system which in my opinion is broken, and needs a complete overhaul.
This takes me on to the creation of the blockchain technology over the past several years, what is the blockchain and how it can help the entertainment industry ?
MORE ABOUT BITCOIN
A blockchain is a decentralized method of maintaining records digitally that's incredibly tamper-resistant, thanks to the way individual blocks are linked to one another and time stamped. The technology was first developed to support financial transactions using cryptocurrencies, but it's already proving beneficial for industries outside of the usual finance sector.
The entertainment industry is particularly ripe for a blockchain revolution as creators and fans alike stand to benefit from the changes the technology could bring about. Not only could a decentralized system offer significant advantages in terms of giving people access to the content, it could also be used to make sure creators are fairly compensated. This is where I see how this technology over time can benefit many in the entertainment sector with a very positive outcome, for the artist, label & publisher as an example.
BLOCKCHAIN BENEFITS
Smart contracts, like those made possible by the Ethereum blockchain, are one of the most attractive features of the technology. They allow parties to make and execute agreements in a secure, immutable way, and this ability has numerous potential applications within the entertainment industry.
Getting paid as a creative is not always a straightforward process. All too often, up-and-coming musicians are stuffed on their royalties and crew members on film sets don't receive proper compensation for their work. Smart contracts could help mitigate those problems, ensuring that creators aren't cheated, which is a great thing !!
As for consumer benefits, today's streaming services are closed systems as that makes it easier for companies to protect their content — you need to use a service like Spotify or Netflix to access the content on those platforms.
However, the blockchain makes it possible to track permissions in a much more sophisticated manner. You won't have to use a particular platform's proprietary audio or video player — individual files will have all the information they need about whether you have the proper credentials, making it feasible for you to use whatever software you like to listen to music or watch your favorite shows.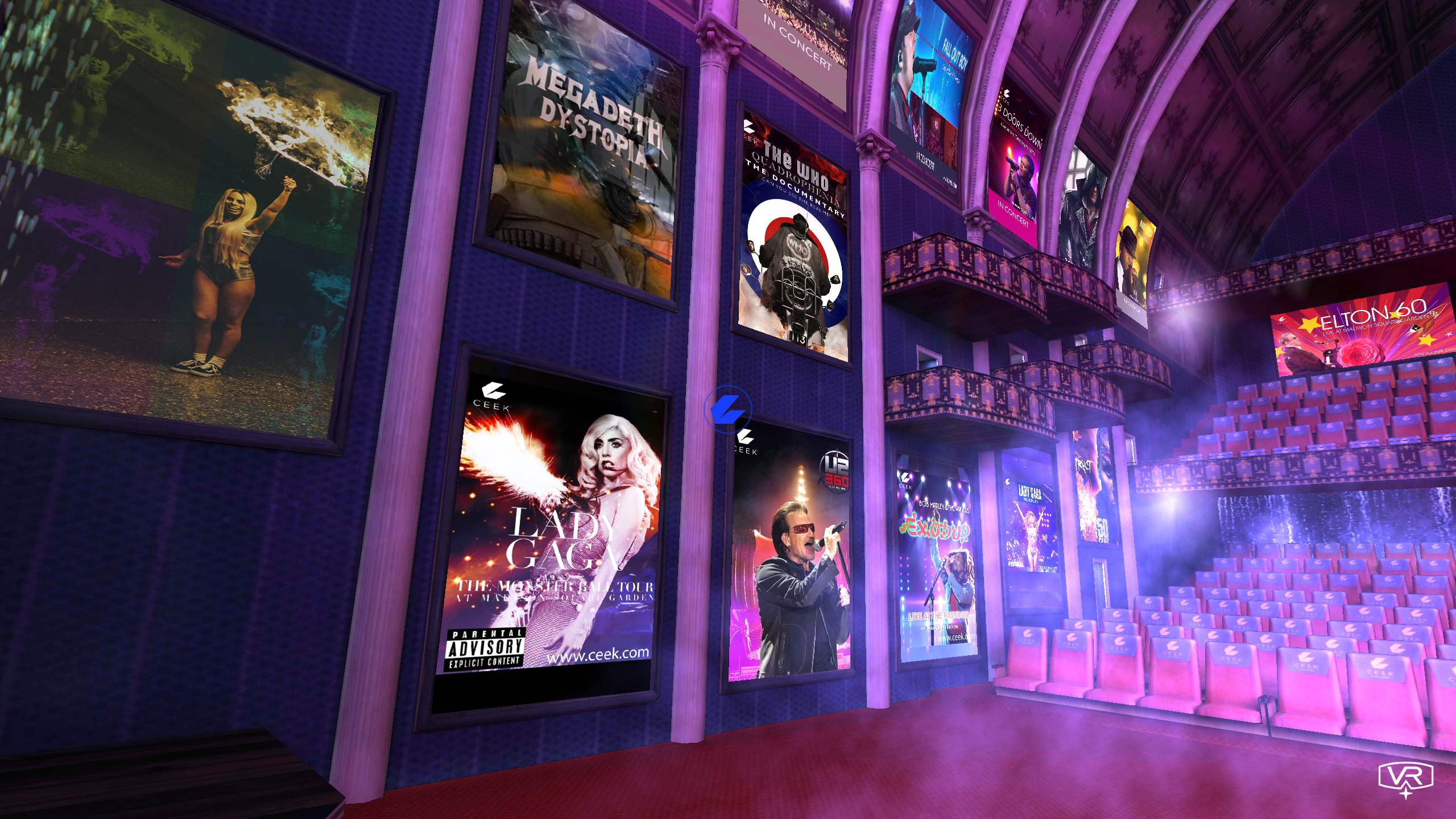 An correlated challenge is currently facing the VR industry, which is confronting a lack of premium quality content. This may seem like a simple problem, but it's difficult to solve due to the high cost and complications involved in filming or generating VR compatible video. A potential solution? Merge the demand for the live concert experience with the growing supply of VR headset technology and the proliferation of blockchain technology. One startup working to do just that is CEEK,which aims to extend the reach of events for sold-out shows by allowing artists to sell unlimited virtual tickets and digital merchandise. Projects like CEEK can give the fan, consumer access to live music concert and festivals across the world, while ensuring that artists receive their due revenue fees..




CEEK achieves this through the use of a blockchain framework, which provides fans looking for merchandise or tickets to live and virtual concerts a more reliable and secure systems for purchasing them, as well as the implementation of smart contracts to provide respective rights holders and publishers automatic payments from such transaction. It is designed as a fairer and more efficient system for everyone.




Solutions like those provided by CEEK are permitting artists, labels, and brands to take advantage to new digital transaction technologies without the red-tape that comes with launching their own ICO. Instead, they can create their own new coin or virtual item in less than an hour and reap the benefits of decentralized record keeping.




Blockchain could also make it easier to access media by bypassing some of the geographical limitations on services like Netflix and Spotify. A decentralized ledger isn't kept in any particular location, so the days of regional broadcasting contacts might be coming to an end.




Then there's the potential for cutting down on piracy. While blockchain isn't expected to end illegal content sharing completely, it could provide creators with better ways of keeping track of where their work is being distributed without their consent.




In the film industry, for example, a crytographic transaction could be embedded into the metadata of a particular movie. By tracking uploads or modifications on the blockchain, the owners of the content would be able to see who is responsible for unauthorized distribution of the file.




THE FUTURE OF ENTERTAINMENT

The entertainment industry grew exponentially over the course of the past century. As a result, a status quo has become established in which company executives and the top tier of artists make enormous sums of money, while many of those below them don't receive nearly as much.




The internet has already started to change things, allowing a much broader swathe of creators to find an audience. However, big problems still exist in terms of revenue, with distribution services and piracy both cutting down on the amount of money that actually ends up in the artists' hands.




Blockchain technology could remedy that situation — and what's good for the artist is ultimately good for their fans. Removing as many intermediaries between audiences and creators could be the best way to ensure that the work itself meets both parties' expectations.




For further information about Ceek please contact Peter Moore at PRB: i[email protected]. Plus you can join our Telegram channel for up to date information on Ceek VR: www.t.me/ceekvrtokensale







Disclosure: The views expressed in this article are by the team at PRB media. Their personal investment perspectives have no impact on editorial content. PRB media does not provide investment advice. Writer contribution from Mr. Reuben Jackson & Mr. Brad Jones.







Categories: PRB Media, Ceek VR - Virtual Reality entertainment cotent, Music

0

/