MUSIC | FILM | TELEVISION
FOR THE ENTERTAINMENT INDUSTRY
| | |
| --- | --- |
| Posted on February 15, 2018 at 11:55 AM | |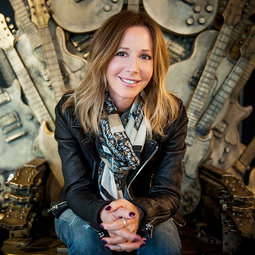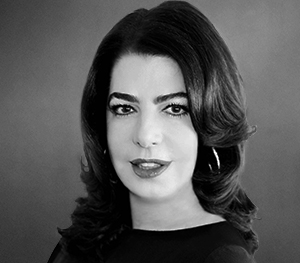 Some of the most senior female executives in the US music industry have co-signed a letter which heavily criticizes Grammys organizer the Recording Academy for being "woefully out of touch with today's music, the music business, and even more significantly, society".
The letter, which arrives in the wake of a flurry of controversy surrounding the 2018 Grammys and its lack of female representation, is signed by Jody Gerson (CEO of Universal Music Publishing Group), Julie Greenwald (Atlantic Records COO/Chairman), Sylvia Rhone (President, Epic Records), Julie Swidler (EVP/General Counsel, Sony Music), Michele Anthony (EVP, Universal Music Group) and Desiree Perez (COO of Roc Nation).
According to the New York Times, it calls on the Academy's board to ensure the organization and its key event become more inclusive and transparent.
Criticism of the Grammys began before the ceremony even took place (January 28), after a report suggested that the Recording Academy had declined to offer Album Of the Year nominee Lorde the chance to perform her own song on the televised segment of the show.
The volume of this criticism then increased dramatically when Recording Academy chief Neil Portnow used an incendiary phrase during an interview – in which he called on female executives and musicians to "step up" to the higher echelons of the industry.
"It has to begin with… women who have the creativity in their hearts and souls, who want to be musicians, who want to be engineers, producers, and want to be part of the industry on the executive level," said Portnow.
"[They need] to step up because I think they would be welcome."
"NEIL PORTNOW'S COMMENTS ARE NOT A REFLECTION OF BEING 'INARTICULATE' IN A SINGLE INTERVIEW. THEY ARE, UNFORTUNATELY, EMBLEMATIC OF A MUCH LARGER ISSUE WITH THE [RECORDING ACADEMY] ORGANIZATION AS A WHOLE ON THE BROADER SET OF INCLUSION ISSUES ACROSS ALL DEMOGRAPHICS."
Today's letter, addressed to the Recording Academy's board of trustees, stops short at calling for Portnow's resignation.
However, it reads: "Neil Portnow's comments are not a reflection of being 'inarticulate' in a single interview. They are, unfortunately, emblematic of a much larger issue with the [Recording Academy] organization as a whole on the broader set of inclusion issues across all demographics."
Following the anger which greeted Portnow's comment, the exec announced that the Recording Academy was to launch a 'task force' to review its work and "overcome the explicit barriers and unconscious biases that impede female advancement in the music community".
The letter from Gerson, Greenwald, Rhone et al calls on the Academy's board to ensure a thorough review by this task force.
It adds, "as senior music executives with true commitment to the welfare of the organization and the music community, we hereby put ourselves forward for service."
Today's news comes four days after a separate letter was co-signed by other senior executives in the US industry, outwardly calling for the resignation of Neil Portnow.
That missive was signed by the likes of John Legend's manager Ty Stiklorius and Pharrell Williams' manager Caron Veazey, in addition to Warner/Chappell VP Katie Vinten, MAC Presents founder Marcie Allen, agents such as Cara Lewis, Natalia Nastaskin and Marsha Vlasic, and attorneys Rosemary Carroll, Renee Karalian and Gillian Bar.
Addressed directly to Portnow, it read: "The statement you made this week about women in music needing to "step up" was spectacularly wrong and insulting and, at its core, oblivious to the vast body of work created by and with women.
"Your attempt to backpedal only emphasizes your refusal to recognize us and our achievements. Your most recent remarks do not constitute recognition of women's achievements, but rather a call for men to take action to "welcome" women. We do not await your welcome into the fraternity. We do not have to sing louder, jump higher or be nicer to prove ourselves.
"We step up every single day and have been doing so for a long time. The fact that you don't realize this means it's time for you to step down.
"Today we are stepping up and stepping in to demand your resignation."
BY MUSIC BUSINESS WORLDWIDE
[Pictured L-R: Jody Gerson and Michele Anthony]

Categories: Music, Music Industry & Tips, PRB Media
/